Providing Resources & Support During
COVID-19
Harrisburg, PA -- Today, Pennsylvania Department of Conservation and Natural Resources (DCNR) Secretary Cindy Adams Dunn announced changes to operating procedures for state park and forest facilities that will require out-of-state visitors to comply with orders...
read more
Federal Stimulus Package – 'Putting Workers First'

A bipartisan, robust third COVID-19 bill that will immediately bolster our health care response and our economy.
Unemployment Insurance: ($260 billion)
A massive investment in the UI program as well as critical reforms to make the program more effective for workers. In the wake of the economic recession caused by the coronavirus the UI program is an essential a long-term lifeline for millions of workers during this crisis.
Full Paycheck Replacement: $600 increase for every American, which equates to 100 percent of wages for the average American without a paycheck struggling through the Crisis
Waiving Waiting Weeks: Gets money in people's pockets sooner by providing federal incentives for states to eliminate waiting weeks.
Extension of Benefits: An additional 13 weeks of federally-funded unemployment insurance benefits are immediately be made available.
Expanding Access: Allow part-time, self-employed, and gig economy workers to access UI benefits.
Marshall Plan For Our Health System ($150 billion)
An unprecedented and historic investment for our health care system in its fight against the COVID-19 pandemic. The new $150 billion fund is widely available to all types of hospitals and providers most affected by COVID-19, and it will be available to fund whatever is needed to defeat this virus.
This includes:
Equipment and Infrastructure: Personal and protective equipment for health care workers, testing supplies, increased workforce and training, new construction to house patients, emergency operation centers and more.
Enhanced Health Investments: Additional funding is also dedicated to delivering Medicare payment increases to all hospitals and providers to ensure that they receive the funding they need during this crisis, and new investments in our country's Strategic National Stockpile, surge capacity and medical research into COVID-19.
Robust Worker and Transparency Protections on Government Loans
No stock buybacks or dividends for the length of any loan provided by the Treasury plus 1 year.
Restrictions on any increases to executive compensation.
Protect collective bargaining agreements.
Real-time public reporting of Treasury transactions under the Act, including terms of loans, investments or other assistance to corporations.
Prohibition on businesses controlled by the President, Vice President, Members of Congress, and heads of Executive Departments getting loans or investments from Treasury programs.
Creation of Treasury Department Special Inspector General for Pandemic Recovery to provide oversight of Treasury loans and investments and a Pandemic Response Accountability Committee to protect taxpayer dollars. • Creation of a Congressional Oversight Commission to enhance legislative oversight of pandemic response.
Small Business Rescue Plan ($377 billion)
$350 billion in loan forgiveness grants to small businesses and non-profits to maintain existing workforce and help pay for other expenses like rent, mortgage, and utilities.
$10 billion for SBA emergency grants of up to $10,000 to provide immediate relief for small business operating costs. • $17 billion for SBA to cover 6 months of payments for small businesses with existing SBA loans.

Protected Over 2 Million Aviation Industry Jobs
Democrats secured direct payroll payments to keep millions of airline workers on the job and receiving paychecks.
Airline companies will be prohibited from stock buybacks and dividends for the entire life of the grant plus one year.
Collective Bargaining Agreements negotiated by workers will be protected.

Increased Direct Payments to Working Americans
Democrats fought to double cash payments to the working class Americans from $600 to $1,200
An additional $500 cash payment is available per child.
The full payment is available for individuals making up to $75,000 (individual) and $150,000 (married).
The value begins decreasing and then phases out completely for those making over the full payment income cap.
State and Local Coronavirus Expenditures Fund ($150 billion)
To assist States, Tribes, and local governments that must pay for new expenses related to COVID-19 response.
$150 billion, with a small-state minimum of $1.25 billion
Tribal set-aside of $8 billion
Emergency Appropriations ($330 billion, including $100 billion for hospitals and providers mentioned above)
$16 billion to replenish the Strategic National Stockpile supplies of pharmaceuticals, personal protective equipment, and other medical supplies, which are distributed to State and local health agencies, hospitals and other healthcare entities facing shortages during emergencies.
$1 billion for the Defense Production Act to bolster domestic supply chains, enabling industry to quickly ramp up production of personal protective equipment, ventilators, and other urgently needed medical supplies, and billions dollars more for federal, state, and local health agencies to purchase such equipment.
$4.3 billion to support federal, state, and local public health agencies to prevent, prepare for, and respond to the coronavirus, including for the purchase of personal protective equipment; laboratory testing to detect positive cases; infection control and mitigation at the local level to prevent the spread of the virus; and other public health preparedness and response activities.
$45 billion for FEMA's Disaster Relief Fund, more than doubling the available funding, to provide for the immediate needs of state, local, tribal, and territorial governments, as well as private non-profits performing critical and essential services, to protect citizens and help them recover from the overwhelming effects of COVID-19. Reimbursable activities may include medical response, personal protective equipment, National Guard deployment, coordination of logistics, safety measures, and community services nationwide.
$30.75 billion for grants to provide emergency support to local school systems and higher education institutions to continue to provide educational services to their students and support the on-going functionality of school districts and institutions.
$25 billion in aid to our nation's transit systems to help protect public health and safety while ensuring access to jobs, medical treatment, food, and other essential services.
$10 billion in grants to help our nation's airports as the aviation sector grapples with the most steep and potentially sustained decline in air travel in history.
$3.5 billion in additional funding for the Child Care Development Block Grant to provide child care assistance to health care sector employees, emergency responders, sanitation workers, and other workers deemed essential during the response to the coronavirus.
More than $7 billion for affordable housing and homelessness assistance programs. This funding will help low-income and working class Americans avoid evictions and minimize any impacts caused by loss of employment, and child care, or other unforeseen circumstances related to COVID-19, and support additional assistance to prevent eviction and for people experiencing homelessness
More than $6.5 billion in Federal funding for CDBG, the Economic Development Administration, and the Manufacturing Extension Partnership to help mitigate the local economic crisis and rebuild impacted industries such as tourism or manufacturing supply chains.
$400 million in election assistance for the states to help prepare for the 2020 election cycle, including to increase the ability to vote by mail, expand early voting and online registration, and increase the safety of voting in-person by providing additional voting facilities and more pollworkers. • $2 billion in funding to strengthen response capacity and support tribal governments: o $1.03 billion to the Indian Health Service to support tribal health care system response efforts; o $100 million more for the USDA Food Distribution Program for Indian Reservations; o $453 million to assist tribes through the Bureau of Indian Affairs; o $69 million to help tribal schools, colleges and universities through for the Bureau of Indian Education; and o $300 million more to the HUD Indian Tribal Block Grant program. • $1 billion to recapitalize Amtrak after steep ridership declines related to the outbreak. This will keep thousands of Amtrak employees employed, and ensure America's intercity passenger rail stays on track, continuing service in the Northeast and nationwide.
Student Loan Relief
To alleviate the pressure of student loan costs during this crisis, Senate Democrats fought for the inclusion of tax relief encouraging employers to implement student loan repayment programs. This provision will exclude up to $5,250 in qualifying student loan repayments paid by the employer on behalf of the employee from income for income tax purposes.
Some helpful links to understand the Federal Stimulus Package:
Status of your stimulus check
Most Americans can expect to start seeing their stimulus checks from the coronavirus relief bill in about three weeks, according to Treasury Secretary Steven Mnuchin.
Singles who have adjusted gross income of less than $75,000 would get $1,200 and married couples who file taxes jointly and earn less than $150,000 would get $2,400. Singles who earn less than $99,000 and married couples who earn less than $198,000 would get a partial benefit.
The checks will be sent based your 2019 or 2018 adjusted gross income on your tax return. If you haven't filed a tax return, you should file a tax return quickly if you can. The IRS will also access information from Social Security to send the payments.
But what if the IRS can't track you down to send you a stimulus check?
All is not lost. Just delayed.
If you don't receive your check, you'll see the benefit as a tax refund when you file your return in 2020.
That's because the funds from the stimulus check are actually an advance on a credit you will be able to take on your 2020 tax return.
So while the funds are meant to give relief now, if you don't get it, you can still take the credit on your 2020 return and you'd get the stimulus amount in the form of a tax refund, said Garrett Watson, senior policy analyst for The Tax Foundation..
Still not sure if you qualify? Use the stimulus check calculator to see what benefit you can expect.
(Source:  https://www.nj.com/coronavirus/2020/03/heres-what-you-need-to-know-if-your-stimulus-check-doesnt-arrive.html)
 Some helpful links to understand the Federal Stimulus Package:
Families First Coronavirus Response Act
The Families First Coronavirus Response Act (FFCRA) provided for the expansion of Family and Medical Leave Act (FMLA). This is a federal program administered by the US Department of Labor.
The U.S. Department of Labor's Wage and Hour Division (WHD) published its first round of implementation guidance pursuant to the FFCRA yesterday.
The following was provided to us as guidance by the USDOL and has been posted on our website.  The  information can be found at: https://www.uc.pa.gov/COVID-19/Pages/FFCRA.aspx
The Families First Coronavirus Response Act (FFCRA or Act) requires certain employers to provide their employees with expanded family and medical leave for specified reasons related to COVID-19.  The United States Department of Labor's Wage and Hour Division administers and enforces the new law's paid leave requirements. These provisions will apply from April 1, 2020 through December 31, 2020.  Please read the below fact sheets to determine if you are eligible.
What is coronavirus?
Coronaviruses are a large family of viruses, some causing illness in people and others circulating among animals, including camels, cats and bats.
The 2019 novel coronavirus (COVID-19) is a new virus that causes respiratory illness in people and can spread from person-to-person. This virus was first identified during an investigation into an outbreak in Wuhan, China.
What are the symptoms of coronavirus?
Symptoms of the COVID-19 can include:
Fever
Cough
Shortness of breath
The symptoms may appear in as few as two days or as long as 14 days after exposure. Reported illnesses have ranged from people with little to no symptoms to people being severely ill and dying.
How can the Coronavirus spread?
Human coronaviruses spread just like the flu or a cold:
Through the air by coughing or sneezing;
Close personal contact, such as touching or shaking hands;
Touching an object or surface with the virus on it;
Occasionally, fecal contamination.
How can I help protect myself?
Prevention:
Cover coughs or sneezes with your elbow. Do not use your hands!
Wash hands often with soap and water for at least 20 seconds. Use an alcohol-based hand sanitizer if soap and water are not available.
Clean surfaces frequently, including countertops, light switches, cell phones, remotes, and other frequently touched items.
Contain: if you are sick, stay home until you are feeling better.
Most Philadelphia Workers are Entitled to Sick Leave!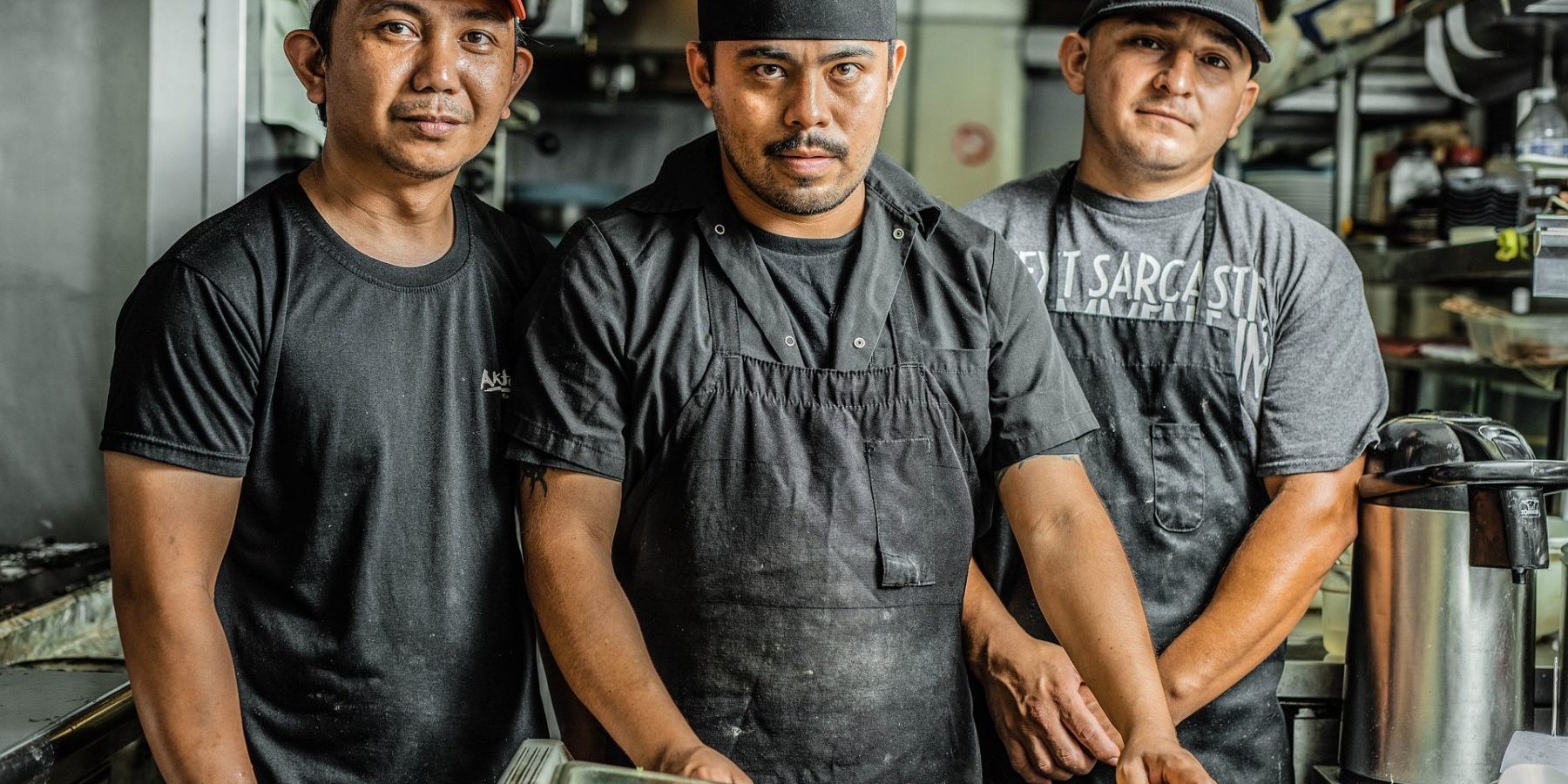 If you work at a job with 10 or more workers, you must get paid sick leave. Jobs with 9 or fewer workers must give leave but it can be unpaid.
Full time and part time workers are covered, as long as you work 40 hours per year in Philly.
You can start using sick time after 90 days on the job and can earn 40 hours per year; one hour for each 40 hours you work.
Gig workers, independent contractors, union members, seasonal workers and state and federal government workers are

 

not

 

covered by this law
You are protected from retaliation for taking sick time or asking to take it.
Unemployment Compensation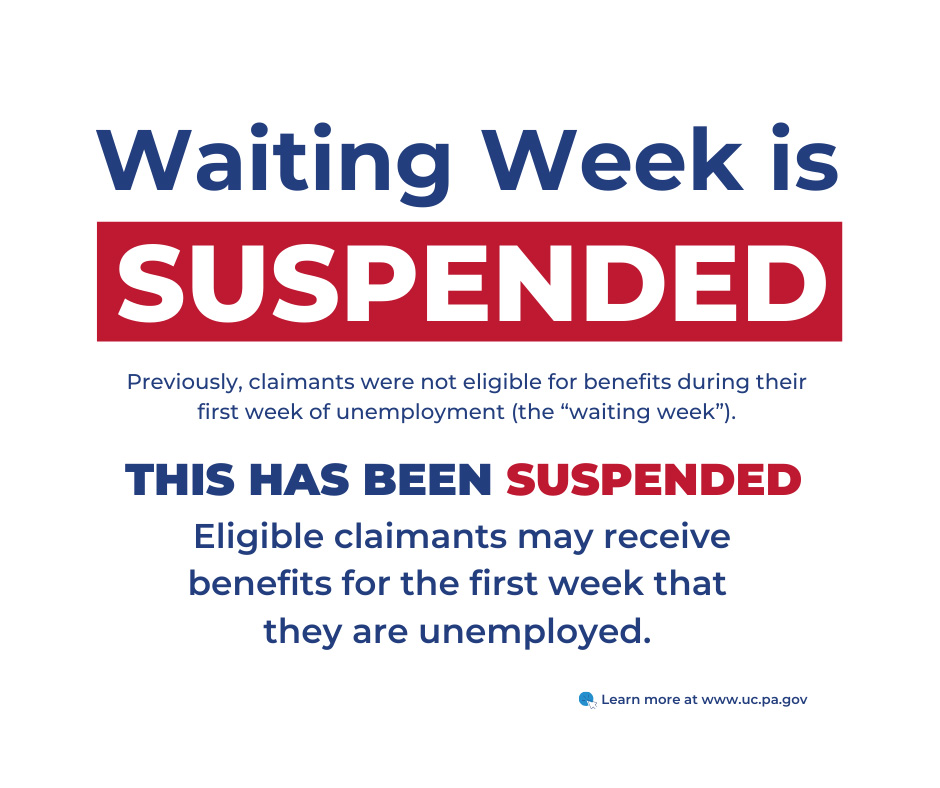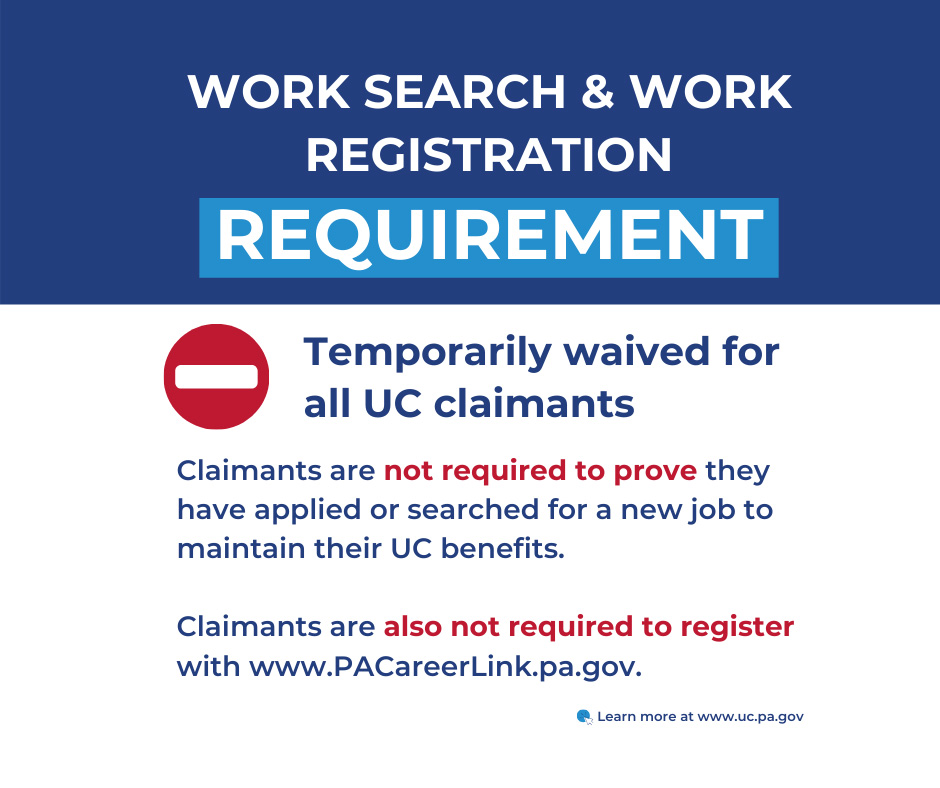 Mitigation efforts related to the Coronavirus (COVID-19) in Pennsylvania have required everyone to work within rapidly changing, complex circumstances which create a variety of unique situations and conditions for workers, businesses, employers and communities. The Pennsylvania Department of Labor & Industry is committed to providing workers and business communities with ongoing guidance, resources, and information. This page is updated regularly.
Use our Keep Yourself Safe at Work During a COVID-19 Pandemic one-pager for safety information and resources.
Workers impacted by COVID-19 can also visit our Information for Pennsylvania Employees Impacted by COVID-19 page for the latest updates.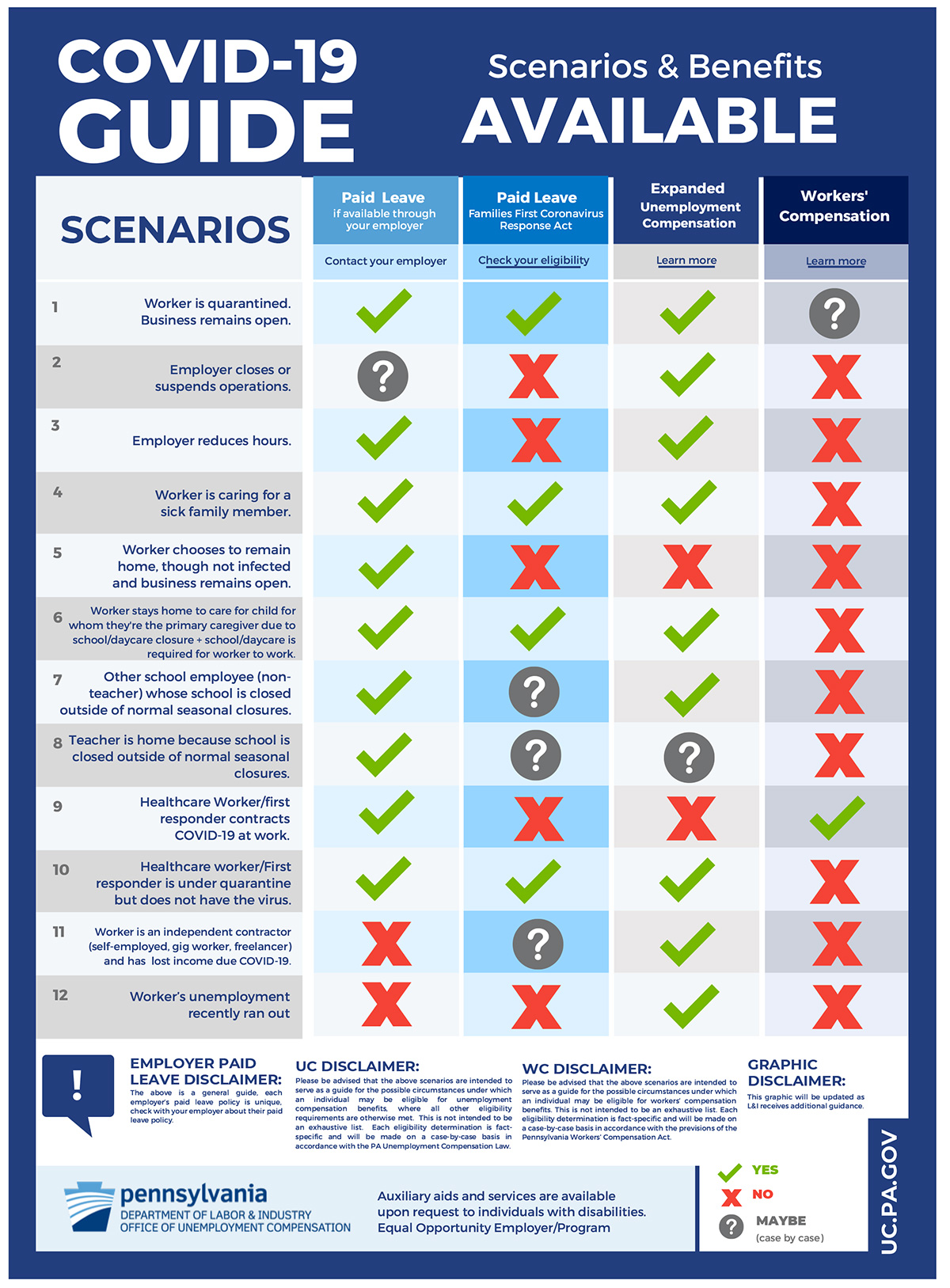 Philadelphia Corporation for Aging Sponsored Senior Centers/Satellites
Grab and Go meals, Home Delivered Meal Coordination or Commodities Box Access
North Central Philadelphia
CHCS Norris Square Center
2121 N. Howard St, 19122
215-423-7241
*Spanish-Speaking*
Nativity Satellite Program
(Formerly St. Anne's)
3255 Belgrade St., 19134
215-423-2772
King Older Adult Center
2100 W. Cecil B. Moore Ave., 19121
215-685-2715
Mondays and Wednesdays
Lutheran Settlement House
1340 Frankford Ave., 19125
215-426-8610
Food Pantry On Site
Mann Older Adult Center
3201 N. 5th St., 19140
215-685-9844
*Spanish-Speaking*
Mondays and Wednesdays
Northern Living Center
827 N Franklin Street, 19123
215-978-1300
On Lok House Satellite
219 N. 10th St., 19107
215-599-3016
*Asian Languages*
Mondays Only
PSC – Allegheny Branch
1900 W. Allegheny Ave., 19132
267-286-1455
Mondays and Thursdays
Northwest Philadelphia
Center in the Park
5818 Germantown Ave., 19144
215-848-7722
The Center at Journey's Way
403 Rector St., 19128
215-487-1750
Mondays Only
Northeast Philadelphia
Northeast Older Adult Center
8101 Bustleton Ave., 19152
215-685-0576
Mondays and Wednesdays
Peter Bressi NE Senior Center
4744-46 Frankford Ave., 19124
215-831-2926
Kleinlife Northeast &
Kleinlife Russian Satellite
10100 Jamison Ave., 19116
215-698-7300
*Some Korean-Speaking*
Tuesdays Only
Juniata Park Older Adult Center
1251 E Sedgley Avenue, 19134
215-685-1490
Mondays and Wednesdays
West Philadelphia
Firehouse Active Adult Center
5331 Haverford Ave., 19139
215-472-6188
West Philadelphia Senior Community Center
1016-26 N. 41st St., 19104
215-386-0379
South Philadelphia
St. Edmonds Senior Community Center CHCS (Formerly St. Charles)
2130 S 21st St, 19145 
215-790-9530
Marconi Older Adult Program
2433 S. 15th St., 19145
215-218-0800
PSC-Avenue of the Arts and Asian- Pacific Senior Resource Center
509 S. Broad St., 19147
215-546-5879
Mondays and Thursdays
Southwest Philadelphia
CHCS Star Harbor Sr. Center Satellite
4700 Springfield Ave., 19143
215-726-7468
Southwest Senior Center
6916 Elmwood Ave., 19142
215-937-1880
Wolf Administration Directs Families to Emergency Food Assistance During COVID-19 Mitigation
March 17, 2020
Harrisburg, PA – Today, Agriculture Secretary Russell Redding issued guidance for accessing emergency food assistance for Pennsylvanians at risk of hunger due to measures to slow the spread of COVID-19.
"During this time of major precautions to reduce risks of spreading COVID-19, those out of work, those who rely on college meal plans, school meals to feed their children, and those who are isolated may not know where to turn for food," Secretary Redding said. "No Pennsylvanian should go hungry, even in these extraordinary times."
Redding offered these specific instructions for those seeking emergency food assistance.
Who is eligible to get food from a food bank or food pantry?
If you are out of work without pay, you are eligible to receive food sourced from the state and federal government from a food bank or food pantry in Pennsylvania. This includes service workers who are unable to get shifts or hourly wage employees of non-essential businesses that have voluntarily closed due to COVID-19 mitigation. You will be asked to verbally complete a Self-Declaration of Need form, as signatures have been temporarily waived due to COVID-19. (Forms are also available in Spanish and Russian.) You will be asked to provide your household size and weekly income level as of the day you apply. Complete income guidelines can be found at agriculture.pa.gov.
Will food banks be open?
Food banks are open and delivering food to many agencies, including pantries, shelters, and soup kitchens. Please call or visit the website of your regional food bank to be directed to agencies in your community.  Many food banks are also doing special drive-through distributions. Please call for more information.
Where can I find a food bank or food pantry near me?
Contact the following Feeding Pennsylvania and Hunger-Free Pennsylvania member food banks to find out about food assistance services being offered in your county.
Alliance for Nonprofit Resources Inc. (serving Butler County)
Bucks County Opportunity Council Inc. (serving Bucks County)
Central Pennsylvania Food Bank (serving Adams, Bedford, Blair, Bradford, Centre, Clearfield, Clinton, Columbia, Cumberland, Dauphin, Franklin, Fulton, Huntingdon, Juniata, Lancaster, Lebanon, Lycoming, Mifflin, Montour, Northumberland, Perry Potter, Snyder, Sullivan, Tioga, Union and York counties)
Chester County Food Bank (serving Chester County)
Community Food Warehouse of Mercer County  (serving Mercer County)
Fayette County Community Action Food Bank (serving Fayette County
Food for Families (serving Cambria County)
Greater Pittsburgh Community Food Bank (serving Allegheny, Armstrong, Beaver, Butler, Cambria, Fayette, Greene, Indiana, Lawrence, Somerset and Washington counties)
Greater Washington County Food Bank (serving Washington County)
Helping Harvest (serving Berks and Schuylkill counties)
Indiana County Community Action Program  (serving Indiana County)
Philabundance (serving Bucks, Chester, Delaware, Montgomery and Philadelphia counties)
Second Harvest Food Bank of the Lehigh Valley and Northeast Pennsylvania (serving Carbon, Lehigh, Monroe, Northampton, Pike and Wayne counties)
Second Harvest Food Bank of Northwest Pennsylvania (serving Cameron, Clarion, Clearfield, Crawford, Elk, Erie, Forest, Jefferson, McKean, Venango and Warren counties)
Share Food Program (serving Montgomery and Philadelphia Counties)
Weinberg Northeast Regional Food Bank (serving Lackawanna, Luzerne, Susquehanna and Wyoming counties)
Westmoreland County Food Bank  (serving Westmoreland County)
York County Food Bank (serving York County)
How do I get food from a food bank if I can't leave my house because I am under isolation or quarantine?
If you or a family member is under isolation or quarantine, contact your local food bank to see if they have options to deliver food. If you are concerned about potential exposure, there are steps you and food banks can take to limit risk. The PA Department of Agriculture sent guidance to all food banks encouraging them to follow best practices to limit risk of exposure.
What do I do if my local food pantry is closed?
You can go to another food pantry in your area, using the links above. We recommend checking with your local food bank to ensure other local food pantries are open.
How will students access meals while schools are closed?
The Pennsylvania Department of Education offers information on accessing meals on its website.
For information as it relates to agriculture during COVID-19 mitigation in Pennsylvania visit agriculture.pa.gov/COVID. For the most accurate, timely information related to Health in Pennsylvania, visit on.pa.gov/coronavirus.
MEDIA CONTACT: Shannon Powers – 717.603.2056
# # #
How you can get tested for coronavirus in Philadelphia and Montgomery County