SB 942 Education Forum
July 23 @ 10:30 am

-

1:00 pm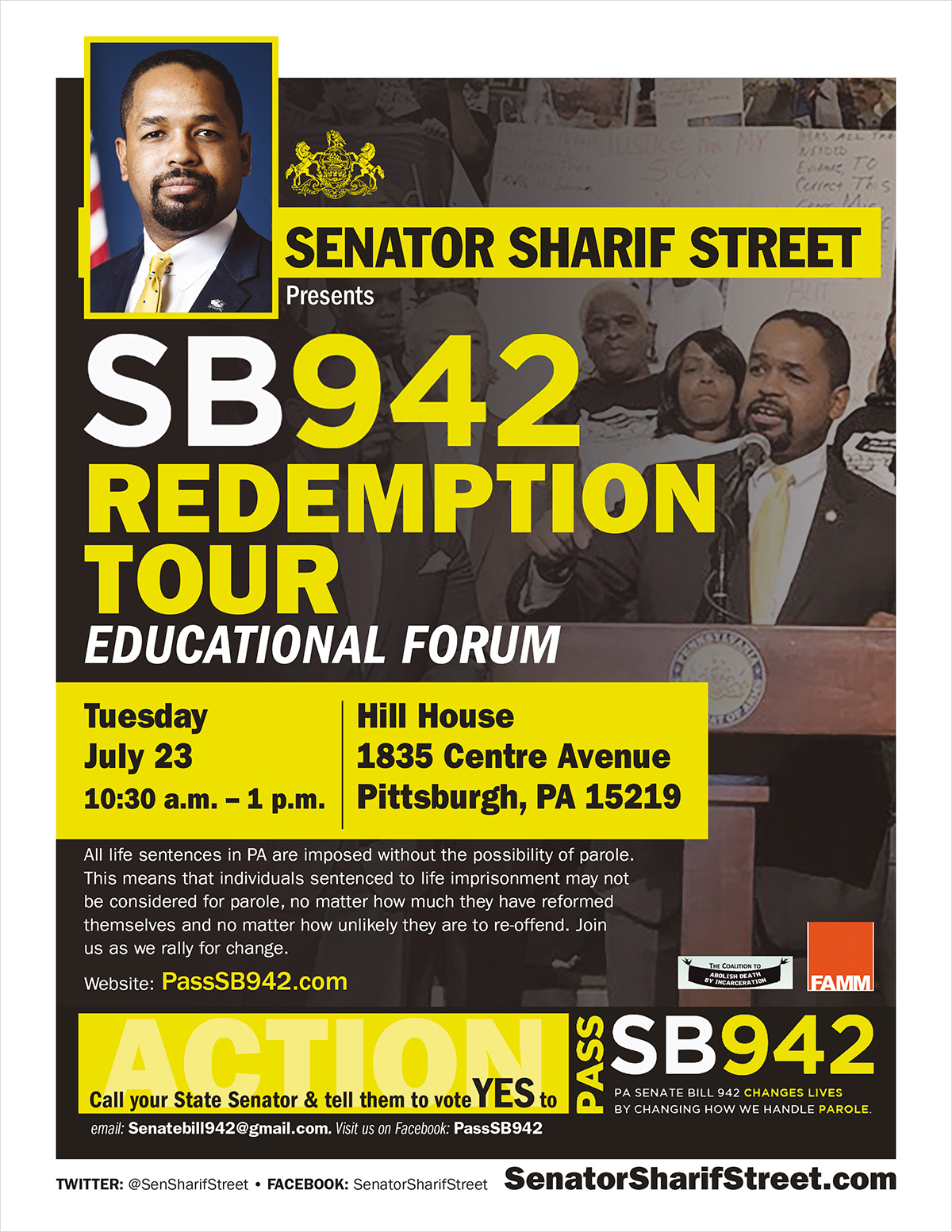 Senator Sharif Street will join FAMM on Tuesday, July 23rd from 11 a.m. to 1 p.m. for an educational forum on parole reform for lifers in PA.
Pennsylvania prisons currently hold more than 5,200 people serving life sentences, more than 10% of Pennsylvania's state prison population, which stands as the second highest number in the country. One of only a handful of states that deny parole to lifers, almost half are aging and geriatric (as defined by the Department of Corrections) and include over 600 individuals who did not take a life having been sentenced under PA's Felony Murder rule.
This event continues the Redemption Tour, featuring stops across the commonwealth to educate the public on the need to reform parole for some lifers in PA.
Program includes a panel discussion and an opportunity to hear from the public.
All life sentences in PA are imposed without the possibility of parole. This means that individuals sentenced to life imprisonment may not be considered for parole, no matter how much they have reformed themselves and not matter how unlikely they are to re-offend. Join us as we rally for change.