Screening of The Mayor of Graterford
August 27 @ 2:30 pm

-

5:30 pm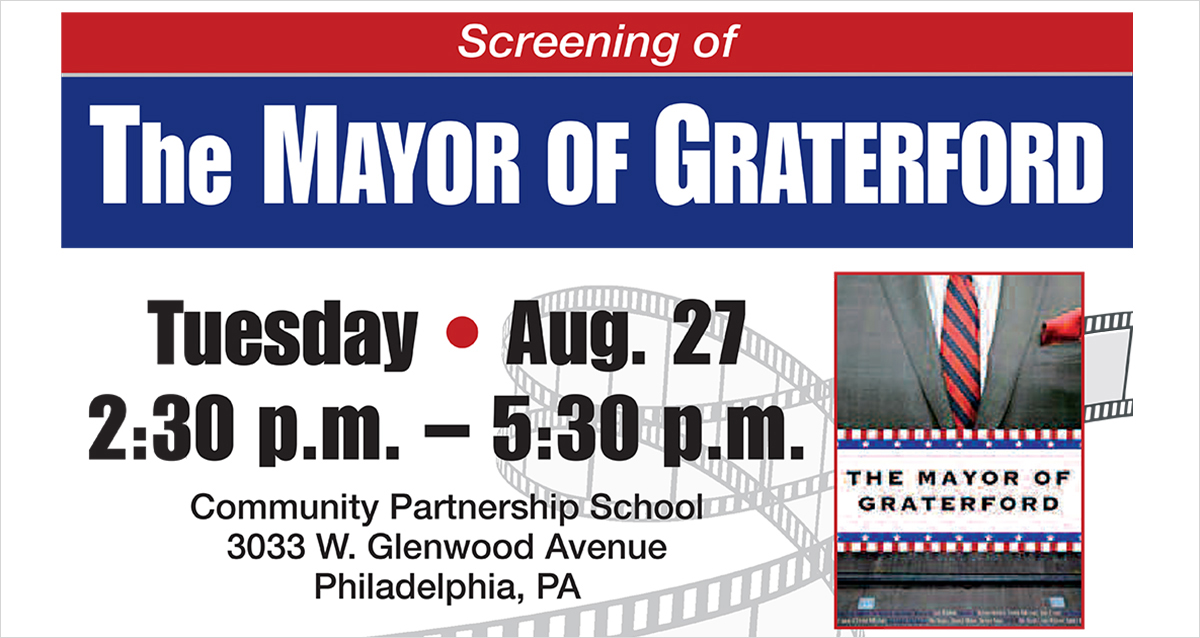 State Senator Sharif Street & State Representative Donna Bullock in partnership with State Senator Art Haywood invite you to a Screening of The Mayor of Graterford, a film which follows the lives of two men who were sentenced to life without parole and released. We encourage you to attend the film screening on Tuesday, August 27 at 2:30 p.m. The event will be held at the Community Partnership School located at 3033 W. Glenwood Avenue in Philadelphia, PA.
Program to Include
An explanation of life without parole in Pennsylvania
John Pace and Tyrone Werts will describe their experience in SCI
Phoenix, Musical presentation by Villanova University
The Mayor of Graterford – Official Trailer from Marencik/McWilliams on Vimeo.