Screening of The Mayor of Graterford
June 8 @ 9:00 am

-

12:00 pm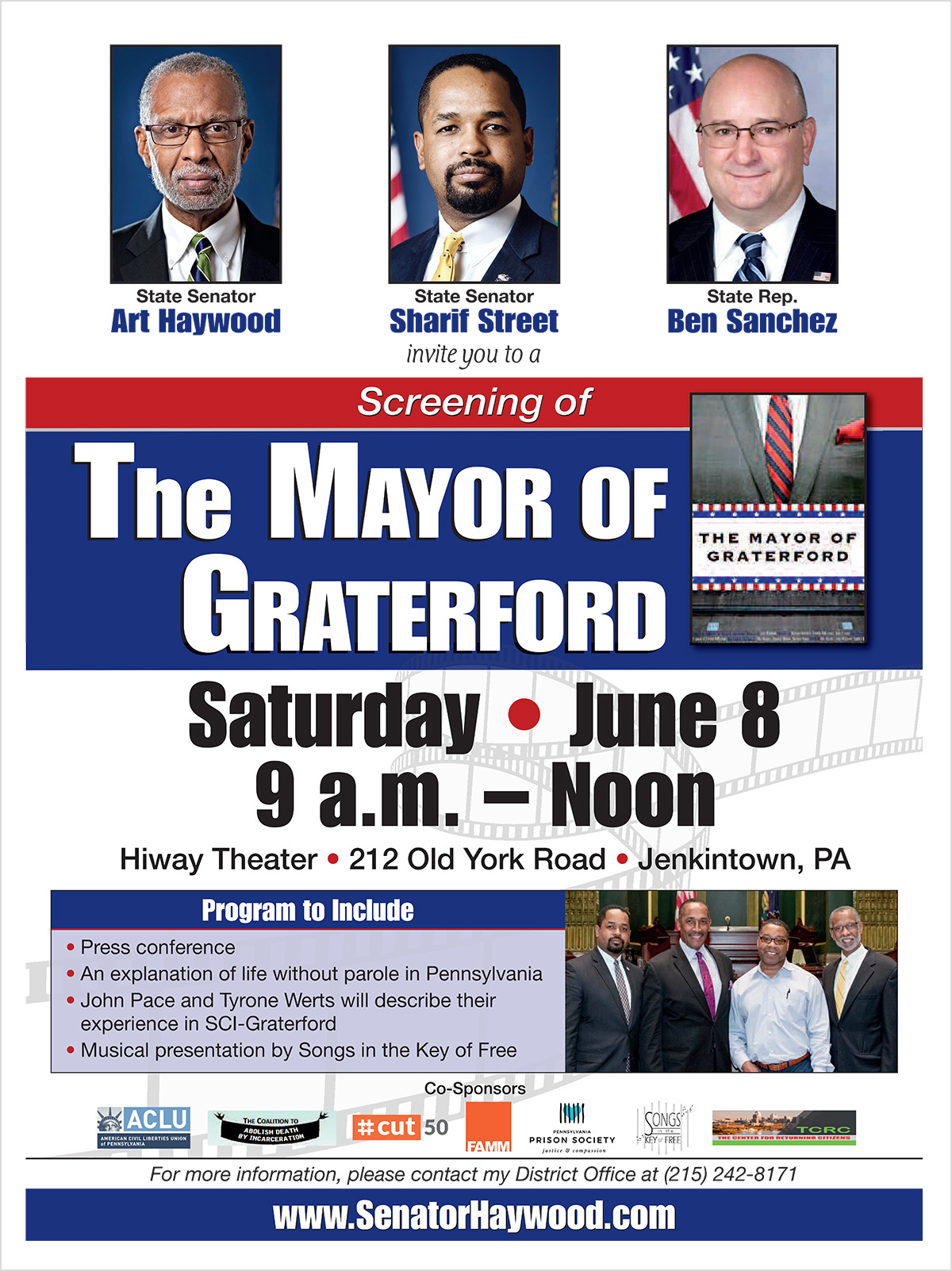 You're invited to attend a screening of The Mayor of Graterford, a film which follows the lives of two men who were sentenced to life without parole and released. We encourage you to attend the film screening on Saturday, June 8, 2019 from 9:00 a.m. – 12:00 p.m. in the Hiway Theater located at 212 Old York Road in Jenkintown, PA. We will be exploring the history of 'Life without Parole' in the commonwealth.
The program will include a brief press conference with the two men, John and Tyrone. John and Tyrone will be present to tell their stories about how they ended up as inmates and what they have done to overcome their time in incarceration as well as highlight the human potential within our correctional facilities.
If you would like more information, please contact my office at (215) 227-6161.
The Mayor of Graterford – Official Trailer from Marencik/McWilliams on Vimeo.