Senate Bill 350 of 2019: Adult Use Cannabis in PA
Establish a rational and fair protocol for the legal use, cultivation, and sale of cannabis.
Enable those who have been harmed by prohibition to get out of prison and expunge their criminal records.
Provide opportunities for people of all income levels to enter the cannabis industry.
Personal Cannabis Use and Homegrowers
Anyone who is at least 21 years old may consume cannabis.
A person with a homegrower permit may simultaneously grow up to 10 cannabis plants indoors in the person's home. A homegrower permit costs $50 and $50 to renew annually.
Homegrowers may use or give their cannabis to other people who are at least 21 years old but may not sell or trade their cannabis.
Use of cannabis in public is generally prohibited but use lounges may allow cannabis to be used on their premises.
Cannabis Industry Regulation
The Department of Agriculture oversee regulation of cannabis growers, microgrowers, homegrowers, processers, dispensaries, use lounges, and deliverers.
The law imposes low barriers to entry on most prospective industry stakeholders.
Seed to sale tracking systems and testing protocols will not be required. Industry stakeholders may decide for themselves the best ways to manage inventory, maintain quality control, and ensure accurate labeling of retail products in accordance with the law. They face stiff penalties for violations.
There is no cap on the number of permits the state may issue. An applicant that meets the applicable requirements shall receive the permit for which they applied.
The adult use cannabis protocol works in concert with PA's existing medical cannabis protocol.
To prevent large businesses from gaining outsized market share and to minimize the risk of monopolies developing in adult use cannabis markets, ownership of multiple permits is strictly limited. A person may have a business interest in up to three dispensary permits, one grower permit, one microgrower permit, one processor permit, and one homegrower permit.
Limits on the capacity of growers, microgrowers, homegrowers, and processors may be adjusted by the department starting three years after legalization begins.
A dispensary permit costs $5,000 and $5,000 to renew annually.
Dispensaries may sell adult use cannabis from the same sales counter that they use to sell medical cannabis as long as they keep the inventory and supply chains segregated.
Dispensaries may purchase cannabis from growers, microgrowers, and processors.
Dispensaries may also hold a delivery permit and a use lounge permit.
A 17.5% tax is imposed on the retail sale of adult use cannabis.
A use lounge permit costs $1,000 and $1,000 to renew annually.
A use lounge allows people to use cannabis in a public place. Use lounges may sell admission to the lounge or anything else they are otherwise legally allowed to sell, but they may not sell cannabis. Instead, they may allow customers to bring their own cannabis – purchased at a dispensary or grown in their own homes – into the use lounge to use or give (but not trade or sell) to others.
Use lounges may be owned by and attached to a dispensary.
A cannabis grower permit costs $100,000 and $10,000 to renew annually
The size of a grower's crop may be no more than 150,000 square feet of outdoor space or 60,000 square feet of indoor space.
Growers must maintain effective security, surveillance, recordkeeping, tracking, and control to prevent diversion, abuse, and other illegal conduct related to cannabis.
A micro-grower permit costs $250 and $250 to renew annually.
Microgrowers may grow up to 150 cannabis plants simultaneously indoors in their homes.
Microgrowers may sell their cannabis to processors and dispensaries. They may not use their cannabis or sell it directly to consumers.
Microgrowers may accept equity investment from other permittees.
Processors may purchase cannabis from growers and microgrowers. They may sell their cannabis products to dispensaries.
Tier A processor permits cost $1,000 and $1,000 to renew annually. Tier A processors may purchase up to 25 pounds of cannabis annually from growers and microgrowers.
Tier B processor permit costs $30,000 and $10,000 to renew annually. Tier B processors do not have annual purchase limits.
A deliverer permit costs $50 and $50 to renew annually.
Deliverers may transport cannabis from dispensaries to consumers. They may walk or use any form of transportation to do so unless it's otherwise prohibited.
A deliverer may be an employee of a dispensary or an independent contractor or company.
The department will offer a training program that will teach people how to grow and process cannabis, how to comply with state and federal cannabis laws, and how to start and run a small cannabis business. Those who satisfactorily complete the program, who have a previous cannabis-related criminal conviction, and who have a household income below $80,000 may apply for state grants and interest free loans that they may use to start their own cannabis businesses.
Revenue raised from taxation and permit fees will cover the costs associated with regulation, enforcement, training programs, grants, and loans. After costs, 95% of the remaining annual revenue – an estimated $500 million in the first full year of operation – will be appropriated to the state's basic public education subsidy, which is distributed to school districts according to the state's 2016 fair funding formula. School districts may use this funding increase to invest in their school districts or reduce local property taxes.
All criminal convictions for cannabis-related offenses will be automatically expunged so long as the conduct giving rise to the offense did not cause bodily harm and did not cause property damage. People currently incarcerated for such offenses shall receive commutations, and all related supervision shall end.
Pending criminal charges related to cannabis shall be dismissed.
Dispensaries that sell single-use vaporizers must accept and recycle used single-use vaporizers for free.
The buildings used by growers, processers, and dispensaries must be LEED or GBI certified.
Colleges and universities may grow and process cannabis for the purpose of offering classes related to the cannabis industry.
Senate Democrats Urge Leadership on Adult Use

HARRISBURG, PA − July 9, 2020
− The pandemic has created unprecedented budget challenges in Pennsylvania. Senator Street sent the following letter to Governor Wolf and Senate leadership at urging them to consider legalizing cannabis to raise revenue in the fall. He was joined on the letter by 14 other Senators.
AUCLetterFinal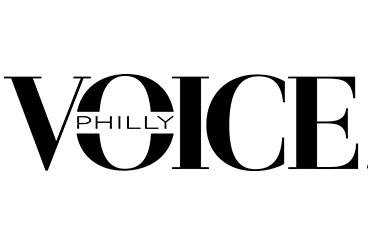 Pennsylvania State Senators Daylin Leach (D-Montgomery/Delaware) and Sharif Street (D-Philadelphia) introduced legislation this week that would legalize adult marijuana use across the state. The bill, Senate Bill 350, comes 20 days after Pennsylvania Gov. Tom Wolf...
read more
No Results Found
The page you requested could not be found. Try refining your search, or use the navigation above to locate the post.