Coded by Kids (CbK) has officially launched their 1Philadelphia Innovation League which will kick off this fall. CbK is currently in the process of recruiting 100 students from across the city of Philadelphia to participate in this league which is designed to teach children about coding and career opportunities in the tech industry.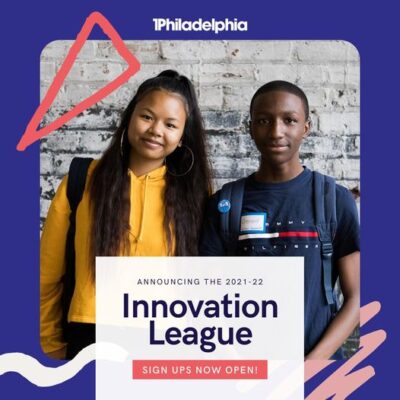 Students ages 12-18 have the opportunity to enroll in this free after school program (on a first come, first serve basis), which has locations throughout the city. Students will also have the chance to win cash prizes of up to $1000!
For more information and details, I have attached the promotional flier to this email. You can also visit the 1Philadelphia website and I have included a link to the press release which can be found here.
The tech industry needs to be more diverse, which is why I am particularly interested in identifying more Black and brown children who would like to participate. In addition, we want to expose children to new career paths that they may not be aware of. We don't want children to just play the game, we want them to build it! Don't just use the app, create it!
Please take just 5 minutes to forward this information or share it with your network or anyone you feel may be interested in participating in this program.