Agriculture in Pennsylvania
Urban Agriculture Infrastructure
With the passage of the 2019-2020 State Budget, Pennsylvania enacted its first comprehensive farm bill package to invest in agriculture across the Commonwealth. Included in the budget was Senator Street's bill to produce the first ever Urban Agriculture Grant Fund. These grants will build out the infrastructure of urban agriculture by investing in the system, filling gaps, encouraging entities to work together, finding ways to bring operations to a greater scale, overcoming food deserts, and opening opportunities for people to become social entrepreneurs. Senator Street is proud to work with the Department of Agriculture to invest in urban farms and community gardens in our community and across this Commonwealth.
The Urban Agriculture Infrastructure Grant Program (UAI) provides funding in the form of a reimbursement grant to eligible applicants seeking to improve urban agriculture infrastructure in Pennsylvania.
Uses:
Projects must include improvements to agricultural infrastructure in urban areas and support for community development in the project service area. They may further include improvement or creation of programs that aggregate agricultural products in urban areas and promote the sharing of resources among urban agricultural entities. Grant awards may not be used to cover in-kind contributions or to reimburse wages or salaries of grant recipient staff.
Eligibility:
Individuals
Partnerships
Associations
Businesses
Municipal Governments
Two types of grants will be awarded. These include "microgrants" and "collaboration" grants. 
"Microgrants" for one-time projects or a single entity applicant.  Maximum grant amount for these applications is $2,500, not to exceed 50% of project costs. No more than $50,000 of available funds in FY 2020-21 shall be used for microgrants.
"Collaboration" grants which demonstrate cooperative or regional efforts which share resources, aggregate agricultural products or producers, promote the sharing of resources among agricultural entities, and support community development. These applications should include several partners in a project, and have a maximum grant amount of $50,000, not to exceed 50% of project costs.
Timeline:
The 2020-21 Urban Agriculture Grant Program application period runs from Septiembre 13 – Octubre 15, 2021 at 5:00 PM.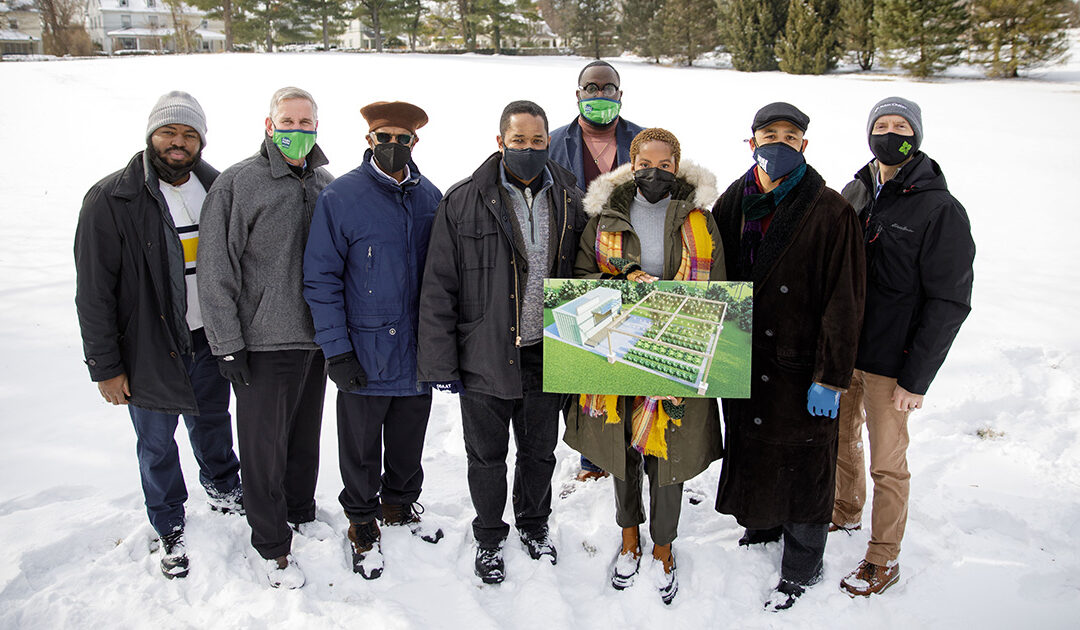 Philadelphia, PA − Febrero 3, 2022 − On Lunes Senator Sharif Street joined PA Dept. of Agriculture Secretary Russell Redding of the PA Department of Agriculture in awarding a $50,000 grant to LifeLeaf Organic Farms (FarmerJawn Agriculture) one of 23 grant recipients of the 2021-2022 Urban Agriculture Grant Program authored by Street. PA Ag Secretary Russell Redding joined Senator Street and colleagues on a tour of the new farm in Elkins Park that will support urban agriculture efforts of Redefining the Corner Store building a nano-farm, corner store and kitchen/market to serve the local community. "My dad grew up on a farm. He instilled in me the importance of urban agriculture, which is what drove me to create the Urban Agriculture...
Seguir leyendo