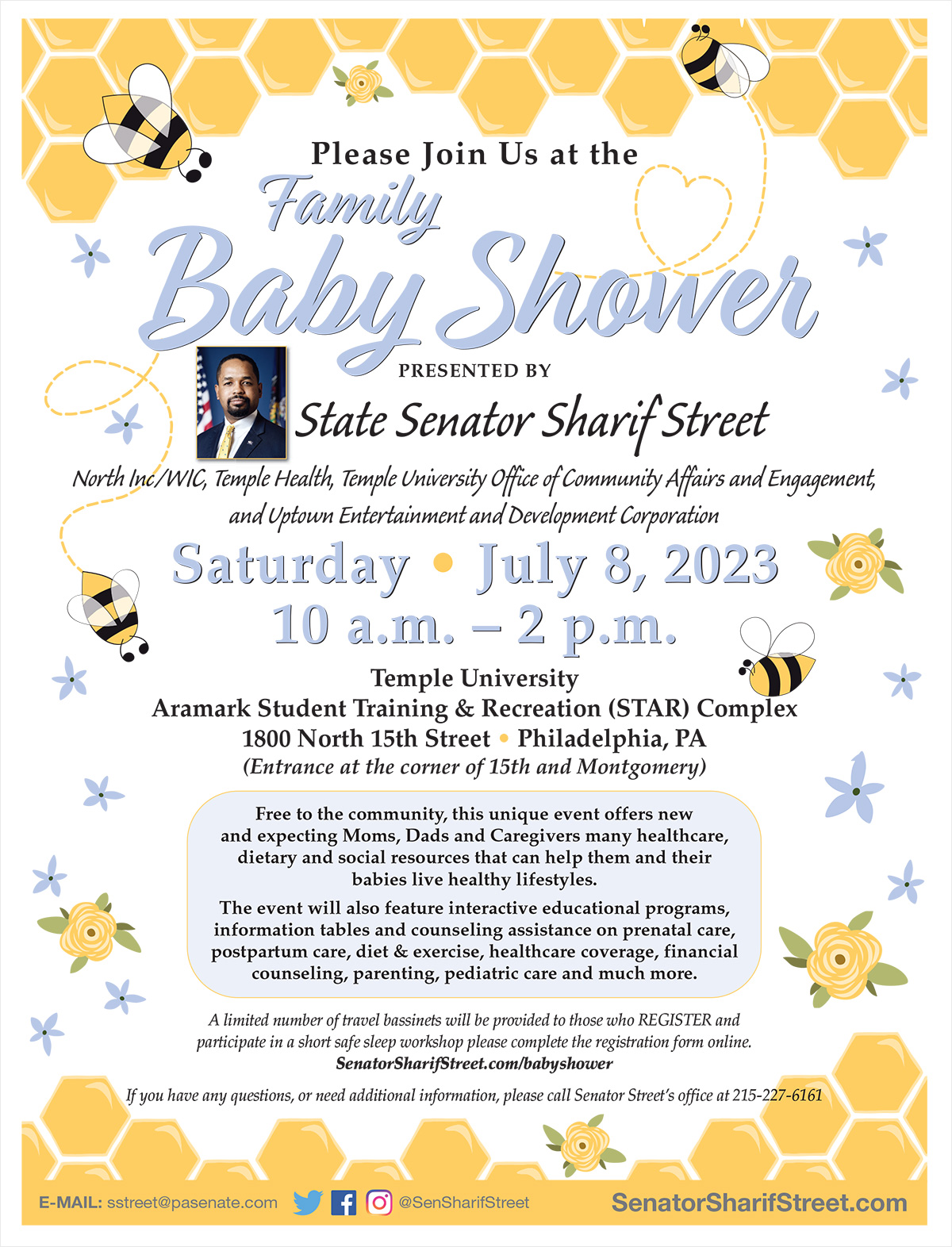 Join State Senator Sharif Street, North Inc/WIC, Temple Health, Temple University Office of Community Affairs and Engagement, and Uptown Entertainment and Development Corporation for a Family Baby Shower on July 8th from 10am – 2pm.
Free to the community, this unique event offers new and expecting Mom, Dads and Caregivers many healthcare, dietary and social resources that can help them and their babies live healthy lifestyles.
The event will also feature interactive educational programs, information tables and counseling assistance on prenatal care, postpartum care, diet & exercise, healthcare coverage, financial counseling, parenting, pediatric care and much more.
A limited number of travel bassinets will be provided to those who REGISTER and participate in a short safe sleep workshop. Please complete the registration form below.
If you have any questions, or need additional information, please call Senator Street's office at 215-227-6161.