Providing Resources & Support During
COVID-19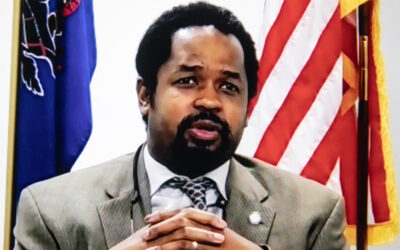 Harrisburg – June 4, 2020 – At the request of state Senators Art Haywood (D-Philadelphia/Montgomery), Anthony Williams (D-Philadelphia/Delaware, Vince Hughes (D-Philadelphia), and Shariff Street (D-Philadelphia), the Senate Democratic Policy Committee today held a...
read more
LGBTQ+ Rights are Human Rights
Honoring Stonewall 50th Anniversary
On June 28, 1969, a mass protest broke out in front of the Stonewall Inn in New York City against the discriminatory practice of the police raiding bars that were frequented by members of the LGBT community. The demonstration gathered more attention and community support as members of the community clashed with police forces for the following six days, leading the "Stonewall Riots" to become one of the most-well known catalysts for the LGBT Rights Movement in the United States.
50 years after this iconic display of community solidarity against discrimination, we recognize and honor the elders of the
LGBT Rights Movement who have lived their lives to ensure that LGBT+ Rights are indeed counted as Human Rights for all.
This error message is only visible to WordPress admins
Warning: The account for sensharifstreet needs to be reconnected.
Due to Instagram platform changes on June 1, 2020, this Instagram account needs to be reconnected to allow the feed to continue updating. Reconnect on plugin Settings page
SUPPORT SB 942! Take Action!
Let's save Money! Let's give our elderly quality of life! Join us today! Change happens when we work together!