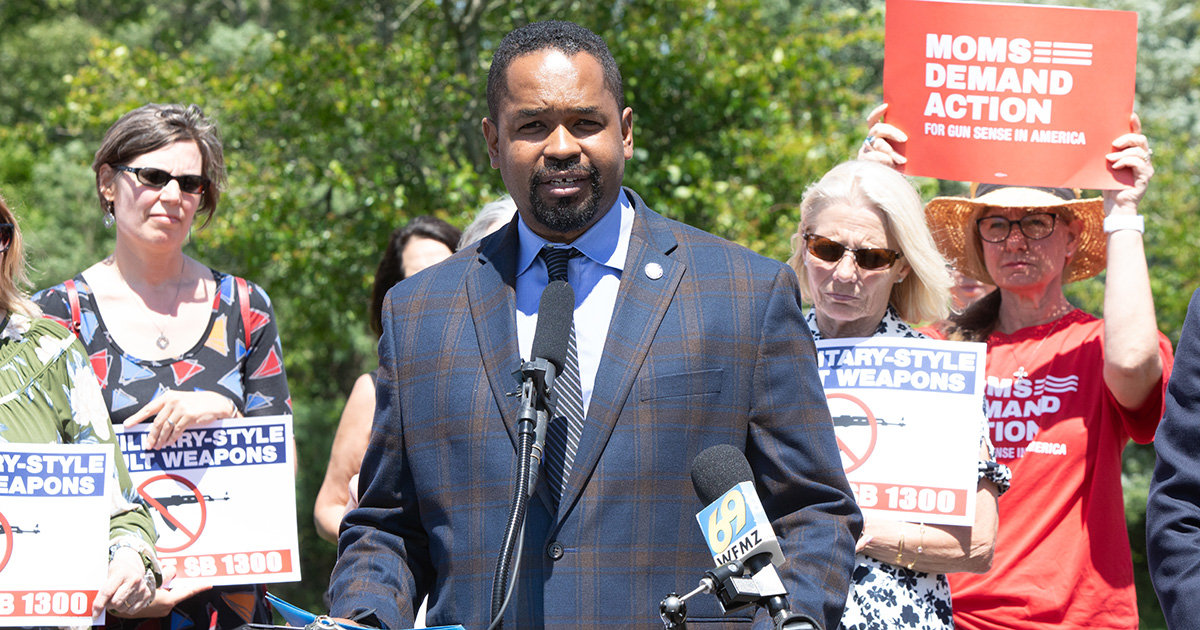 Gun violence has risen in Philadelphia and across communities in Pennsylvania. I've recently lost a family member to a shooting, a painful reality too many in Philly and Pennsylvania know. I'm proud to announce our efforts within the Crime Prevention Caucus and with Chairman Hughes and Governor Wolf has led to historic funding to support the organizations doing the difficult and sometimes dangerous work of keeping our communities safe. This is one step in the fight against gun violence, but a critical one. The PCCD application process for more than $100 million in anti-violence funding has opened.
The funding is broken down into two streams:
Violence Intervention & Prevention (VIP)
$85.5 Million
This is our traditional grant opportunity and is very similar to last year's VIP solicitation. While there are some differences, the goal remains to fund individual orgs and small collaborations for community-based violence prevention and intervention programming.
Deadline: October 12, 2022
Eligible entities: Community-based organizations (with 501(c)(3) status or fiscal sponsor), institutions of higher education, municipalities, district attorneys and counties.
Project period: 29 months (Feb. 1, 2023 – Jun. 30, 2025)
Grant amounts: A single grantee can receive up to 50% of its previous fiscal year's operating budget (expenditures) for the total duration of the grant, up to a maximum of $2.5 million

So, for example, if your organization's total expenditures last year were $200,000, you would be eligible for a maximum grant of $100,000 for the full grant period (not per year).

Application method: This year's solicitation includes a two-phased application process. VIP first-round applicants will be conducted via SurveyMonkey. Please use the attached Word document or PDF to draft your answers before uploading to SurveyMonkey; there is no "save" feature in SurveyMonkey so you might lose your work partway through!After being reviewed, organizations/entities recommended for the second phase of the application process will be invited to complete a more formal application via Egrants. (Note that invitation to the second round is not a guarantee of funding.)
VIP Webinars
Webinar #1: Monday, Sept. 12, 2022, 3:00-4:00 PM (ET)
Webinar #2: Tuesday, Oct. 4, 2022, 11:00-12:00 PM (ET)
Coordinated Community Violence Intervention Strategies (CCVI)
$15 Million
This is a new pilot program from PCCD. CCVI grants are intended to foster collaboration and coordination across entities and sectors with services targeted at geographically contiguous areas (neighborhoods, zip codes, municipalities, etc.). This is a new type of funding stream, so please pay close attention to the relevant requirements.
Deadline: October 31, 2022
Eligible entities: Community-based organizations (with 501(c)(3) status or fiscal sponsor), institutions of higher education, municipalities, district attorneys and counties.
Grant amounts: Maximum of $3 million for the total duration of the grant
Project period: 32 months (Feb. 1, 2023 – Sept. 30, 2025)
Application method: Egrants
Funding match requirement: 25% (including in-kind)
CCVI Webinar
Webinar #1: Thursday, September 15, 2022 from 10:00-11:00 a.m. (ET)
PCCD will be hosting a series of webinars to help you understand the funding opportunities and answer any questions you may have:
VIP webinars (register here):
Webinar #1: Monday, Sept. 12, 2022, 3:00-4:00 PM (ET)
Webinar #2: Tuesday, Oct. 4, 2022, 11:00-12:00 PM (ET)
CCVI webinar (register here):
Webinar #1: Thursday, September 15, 2022 from 10:00-11:00 a.m. (ET)